Division: TV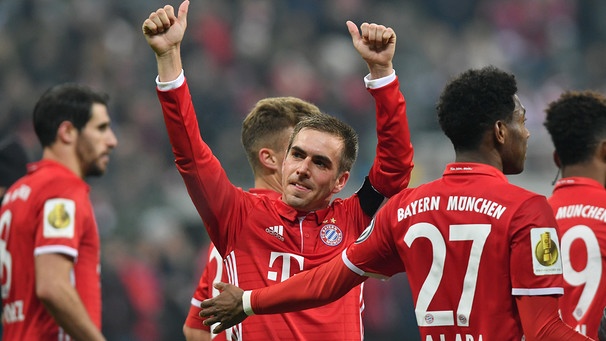 Photo: BR/ Christian Dueck
So long Philipp Lahm
---
What a soccer career! What a player! BR Television says "So long, Philipp Lahm!"
On May 20th at the Bundesliga finals between SC Freiburg + Bayern München, Philipp Lahm will lace up his football shoes one last time. A week later, on May 27th at 17:15, the BR Television will air a special on his life.
In Bernd Schmelzer's film, numerous companions have a chance to speak, including Gemrany's national coach Jogi Löw + as well as prominent teammates. 
After 14 years of professional football, Philipp Lahm will retire. The captain of the world cup team 2014 is one of Germany's most successful soccer palyers. His former trainer Pep Guardiola labels him as " the most intelligent player I've ever trained." Bernd Schmelzer's film underlines Lahm's most important highlights at the end of his outstanding career.
Looking to a future as a businessman. Jogi Löw, among others, comment this thought, putting him on the same level as Franz Beckenbauer + Uwe Seeler, teammate + discoverer + promoter of the past years. Furthermore, his opinionated way on certain themes + how he ranked as a businessman beyond the football field will be shown.
The music is from the POPVIRUS Library + we're very proud to be able contribute to the emotional moments of the film.