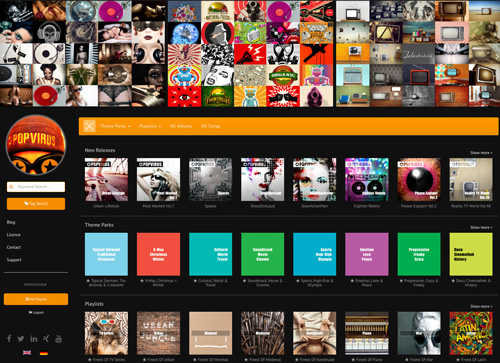 AND THIS IS HOW THE POPVIRUS Library works
1. Choose from over 20.000 tracks in over 500 albums + over 100 playlists especially produced for tv, film, advertising and internet
2. We will take care of filling out your GEMA registration
3. Questions? Then simply call your personal music consultant
4. We will take complete care of GEMA transactions for any license requests
5. Our motto: Quality instead of quantity!
6. Have fun discovering the music worlds of the POPVIRUS Library!

MUSIC FOR FILM, TV, ADVERTISING + INTERNET
2. Search for song titles intuitively using keywords
3. Search + find music quickly + easily using the theme parks categories
3. Create your own playlist which you can continuously expand
4. Download your own personal playlist incl. GEMA information + labelcodes directly onto your computer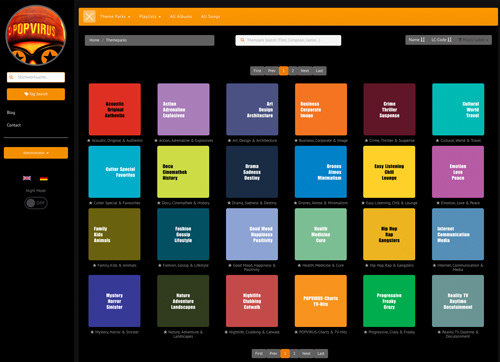 MAKE YOUR LIFE EASIER WITH THEME PARKS

1. Find your music via Theme Park searching
2. Beautiful colors leads you to your specialized Theme Parks
3. Click on a chosen Thema Park color + discover all albums of one special music theme
4. Theme Parks will updated regularly
MUSIC SEARCHING DEAD EASY VIA PLAYLISTS!
1. Music searching can be so easy if you search in playlists
2. Check out music in over 100 !!! playlists
3. Download playlists very uncomplicated incl. all GEMA credits
4. If there is a playlist you miss please let us know. We'll build your playlist for you!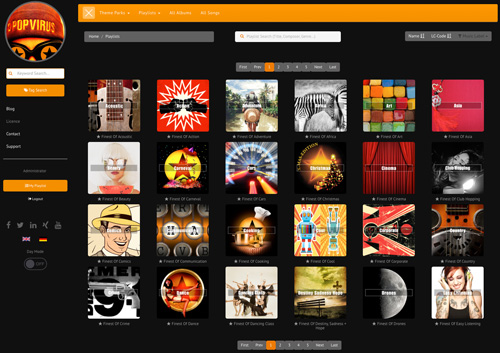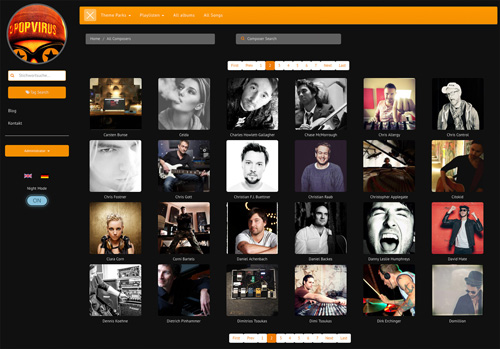 COMPOSERS & PRODUCERS OF POPVIRUS
1. Have a look who's doing the music for POPVIRUS
2. Check out the creative heads behind the music
3. If you want to be part of the POPVIRUS family message us + let us listen to your music!
VISIT OUR YOUTUBE-CHANNEL
1. Visit our YouTube-Channel + discover our trailers + film projects we're doing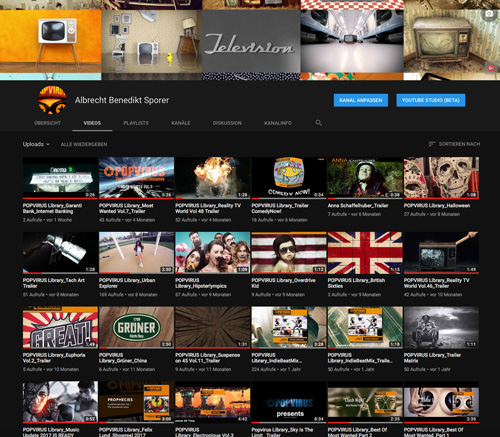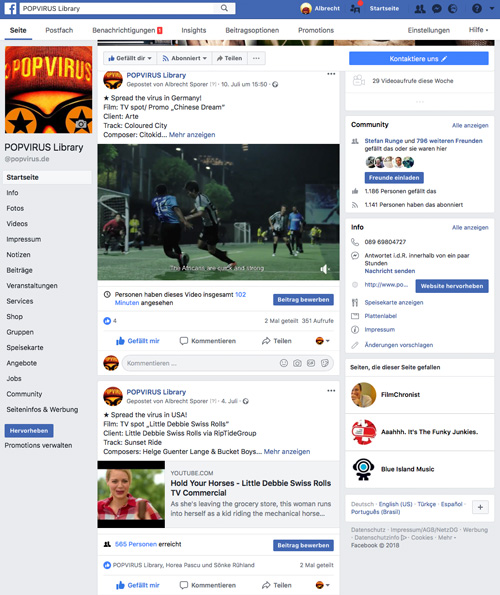 POPVIRUS ON FACEBOOK
1. Join us on Facebook + give us a LIKE if you like what you see
2. Check out our posts - national + international + learn more about POPVIRUS worldwide
3. POPVIRUS is also on XING, LinkedIn + Twitter
4. Comunication is everything + we like to chat!